Our Approach
Our mission is simply this – to serve and assist pacesetters, thriving businesses and dynamic ministries marketspace through brand development & evolution, marketing and advertising, web, graphic and logo design and social media management.  Our goal is to establish your footprint, enhance your current marketing approach and elevate your brand to the next level.
How do we do that?  We listen.  And then we listen.  And then we listen again.  Our job is to take your vision and create your distinct brand in the marketspace.  We ask lots and lots of questions.   Lots.  Did we mention that we ask lots of questions?  We then present you with a comprehensive plan to achieve your next level… and then go to work for you.
Our Story
Every business has a beginning, and this is ours… 25+ years of marketing and advertising experience, 30+ years of customer service experience, 25+ years of event planning and management experience, 9 years of social media management, 19 years of website design experience and 7 years of graphic design experience is what got us where are. And we are just getting started.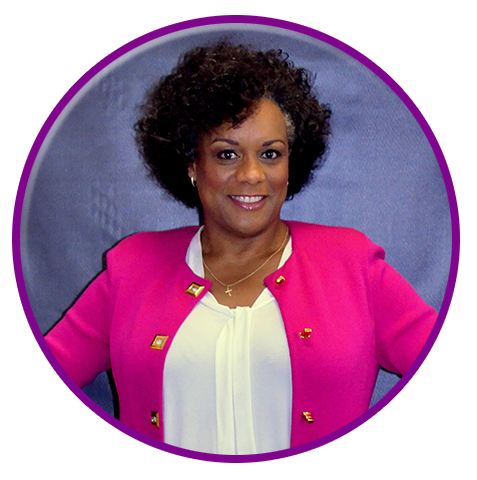 Meet the Founder
Dawn Jordan Jones, CRMC, RMM, CDMC
Founder & CEO
Dawn Jones is a branding, marketing, social media and sales strategist and is the Founder and CEO of 29Eleven Media, LLC. She is also the founder of Lord Three65 (lordthree65.com) which shares a God-inspired message 365 days a year. Dawn's extensive background includes over 20 years in advertising sales and marketing and is an award winning professional who has worked with clients such as State Farm, Hardee's, AARP, Pepsi, Sam's Club and Proctor & Gamble. She also has extensive event management experience to include co-coordinating the Radio One Raleigh Women's Empowerment for 3 years (A $1M+ show with annual attendance 20,000+).
Dawn is has certifications in radio, digital marketing and branding and holds a Bachelor's of Science degree in Marketing as well.  Dawn's articles have been published in Rolling Out Magazine and Black Enterprise.
Dawn also serves as the Digital Media Coordinator for her church, the New Beginnings Fellowship Church. Additionally, Dawn was also proud to be a member of the 2016 BOSS Influencers (thebossnetwork.org). She is also a covenant partner with Women of Audacious Faith (myaudaciousfaith.com) and serves as the program manager.  Dawn resides in the Indianapolis area and is the proud mother of a 15 year old son, DJ. She also enjoys reading, cooking and is a diehard fan of the Dallas Cowboys.
Dawn views herself as a servant leader in all that she does.  Her goal is to serve her clients to the best of her ability, to provide a transparent approach to marketing and branding and offer her experience to help her clients avoid some of the hard knocks businesses can encounter.
Next Steps…
If working with a person who has a proven track record and is committed to your success sounds great to you, then let's get started!